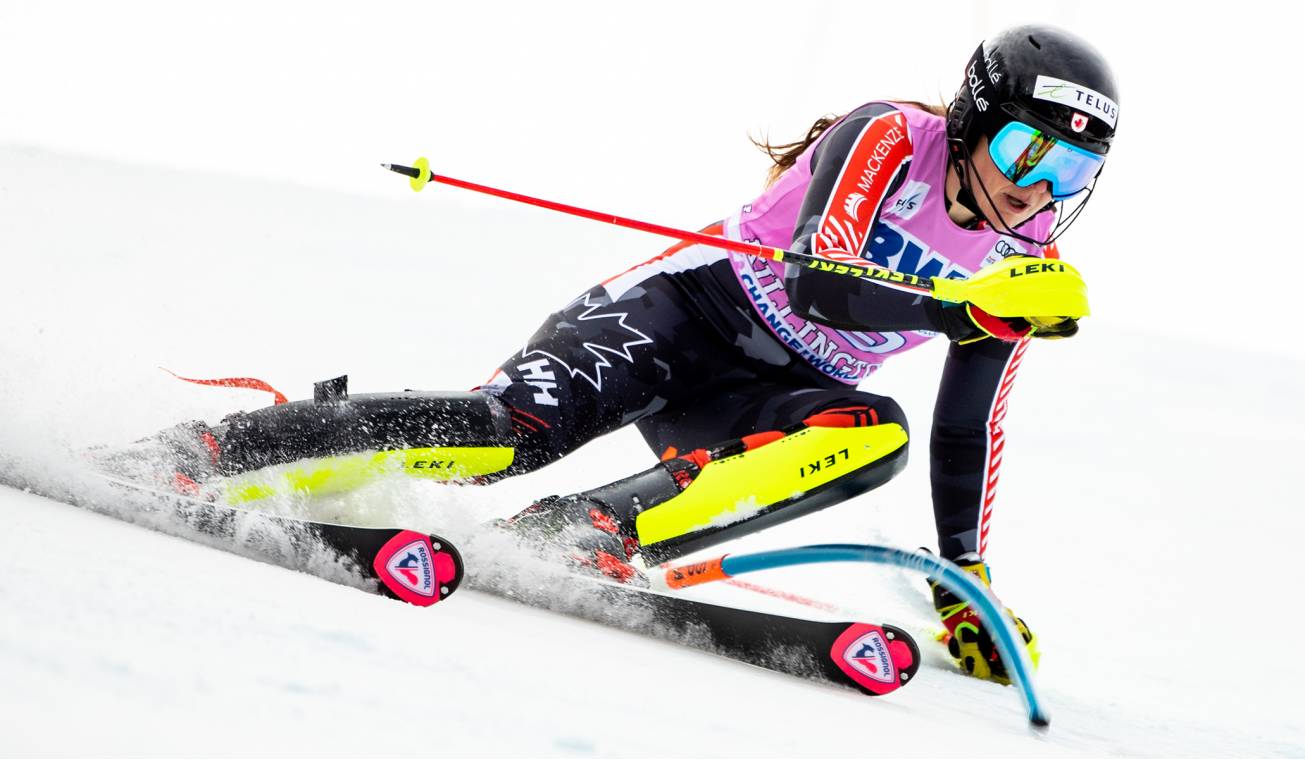 Article Date:
Sunday, February 19, 2023
After 63 Years, Canadian Gold in Slalom
On February 18, lightning struck 28-year-old Quebecoise Laurence St-Germain. An NCAA star for the University of Vermont, and Canadian national slalom champion, in eight years on the World Cup circuit, St-Germain had never podiumed and she finished eighth in the 2021 World Cup slalom standings. But in the second run of the World Championship slalom she beat Mikaela Shiffrin by an astonishing 1.18 second, to win the gold medal by a two-run total of .57. It was Canada's first gold medal in slalom since Anne Heggtveit took the Olympic win at Squaw Valley in 1960, and the first in any Alpine event since Kerrin Lee-Gartner won the downhill in 1992. Photo courtesy Alpine Canada.